Jacquie Moore
Chair
Jacquie Moore serves as the Chair of the Habitat for Humanity of Hillsborough County Board. She is the Senior Vice President, Compliance and Audit, for TCM Bank, NA. Jacquie has been in the banking industry for 25 years, holding positions in compliance, training and lending. Her experience includes working with the Federal Deposit Insurance Corporation (FDIC) as a compliance analyst reviewing banks in the southeast for compliance with applicable federal regulations. Jacquie holds her Certified Regulatory Compliance Manager designation and a bachelor's degree in management from Georgia State University.
Habitat for Humanity Hillsborough County, FL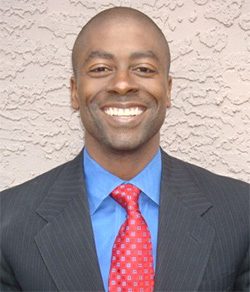 Anthony K. Brooks
Vice Chair
Anthony K. Brooks, Vice-Chair, is a First Vice President & Commercial Lender with Central Bank. A Tampa native and veteran of the United States Navy, Anthony started his career in community banking. While starting out as a teller, he rose to senior vice president with a focus on business development and commercial loans. Anthony is a graduate of the University of South Florida and an advocate of giving back to his community. He has served on boards for various non-profit organizations and also enjoys coaching youth sports.
Habitat for Humanity Hillsborough County, FL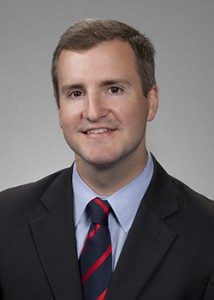 Bennett Acuff
Secretary
Bennett Acuff, Board Secretary, is an associate in Hill Ward Henderson's construction and litigation groups. Bennett represents residential and commercial property owners, developers and general contractors in all phases of the construction process. In addition to his board membership with Habitat Hillsborough, Bennett has served on the board for I Matter Too, a nonprofit organization which mentors abused and neglected children in Hillsborough County. Bennett and his wife Sally are also supporters of Compassion International, and Bennett mentors students at BT Washington Elementary School in Ybor City. Bennett, Sally and their sons Mac and Sawyer attend Relevant Church in Ybor City.
Habitat for Humanity Hillsborough County, FL
Audrey Hirst
Treasurer
Audrey Hirst is a commercial lender for Pilot Bank and serves as the Board Treasurer. She has over 20 years of banking experience serving Greater Tampa Bay and surrounding counties. Audrey is responsible for developing both commercial real estate and commercial and industrial lending business along with cross-selling commercial, retail and wealth-management banking products. In addition to serving on the Board of Directors for Habitat for Humanity of Hillsborough County, Audrey is professionally affiliated with USF's Women in Leadership & Philanthropy and Leadership Tampa Alumni.
Habitat for Humanity Hillsborough County, FL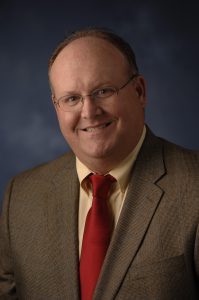 Scott Campbell
Board Member
Scott Campbell is a Senior Project Manager for the Florida Division of The Beck Group. Scott began his career in 1989 after graduating from the University of Florida, School of Building Construction. Scott has managed a variety of commercial construction projects across the United States and Mexico. He was a member of the Leadership Tampa 2012 class and is an active member of the Greater Tampa Chamber of Commerce. Scott was born and raised in Valley Forge, Pennsylvania until his family relocated to Tampa Bay area in 1978. Scott currently lives in the Westchase area with his wife, Carla and their 16-year-old son, Kyle. In his spare time, Scott enjoys boating and fishing with friends and family.
Habitat for Humanity Hillsborough County, FL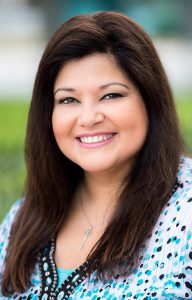 Diana Englehart
Board Member & Real Estate Committee Chair
Diana Englehart is a Florida Licensed Real Estate Broker and Graduate of the REALTOR Institute (GRI). She is the Director of Recruiting, Training & Development for Tomlin St Cyr Real Estate Services. In addition to her board membership with Habitat Hillsborough, Diana serves as Chairman of the Real Estate Committee and member of the Homeowner Services Committee. She's fluent in Spanish and passionate about continuing education, community involvement and volunteering. Diana was elected by her peers to serve on the board for the Greater Tampa Association of Realtors and is a Florida Realtors Association Director.
Habitat for Humanity Hillsborough County, FL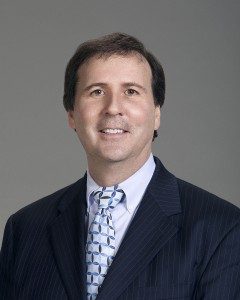 Bret Hart
Board Member
Bret Hart is a Marketing Manager for the Professional Bull Riders (PBR), a wholly owned subsidiary of the William Morris Endeavor/IMG agency. Prior to joining the PBR, Bret was Senior Vice President of Live Event Marketing, Booking and Routing for World Wrestling Entertainment. Bret has over 30 years of marketing, advertising, public relations and promotional experience promoting events throughout the world. Bret is a graduate of the University of South Florida (USF) with a bachelor's degree in Marketing, as well as an MBA from USF.
Habitat for Humanity Hillsborough County, FL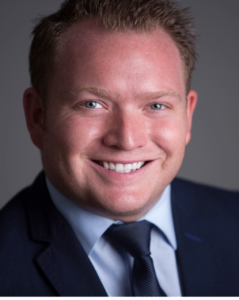 Jeff Philbin
Board Member
Jeff Philbin has an extensive background in sales and marketing with a strong emphasis on customer service and team building initiatives. He has a diverse history from his 10+ years in the hospitality industry, which brought him to Tampa in a leadership role. Jeff believes in "paying it forward" and giving back to his community by being an active member & "Big" in Big Brothers, Big Sisters of Tampa Bay, Eagle Scout & supporter in Boy Scouts of America, while also engaging in several leadership and networking organizations in the Tampa Bay area. He was a recipient for being an up and comer in the category of "Top 30 Under 30" by the Tampa Bay Business Journal in 2013.
Habitat for Humanity Hillsborough County, FL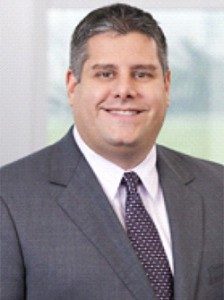 Jason Quintero
Board Member
Jason Quintero is a partner at Carlton Fields, focusing on all aspects of construction litigation, with an emphasis on lien and bond law and construction defects disputes. Jason represents a variety of clients involved in every aspect of the construction industry, and he has extensive trial, mediation and arbitration experience. He graduated Cum Laude from the University of Florida, and he received his law degree from Seton Hall University. Jason is a sought-after speaker in all facets of construction law. His other charitable activities include American Cancer Society and Friends of Joshua House.
Habitat for Humanity Hillsborough County, FL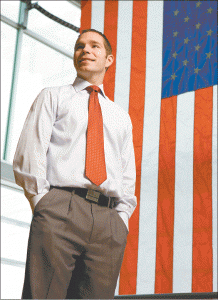 Michael Speigl
Board Member
Michael Speigl is the Managing Partner of Wesley Chapel Honda and Tampa Honda. Michael serves as the president of the Gulf Coast Honda Dealer's Association as well as being a philanthropy junkie. In addition to Habitat for Humanity, Michael donates his time to both the Pasco and Hillsborough County Education Foundations, Metropolitan Ministries, Ronald McDonald House, serves as an alumni student recruiter for the University of Michigan, and has graduated two students all the way though the Take Stock in Children program which starts in the 9th grade. Michael has also been name as a Top 40 Under 40 business professional by the Gulf Coast Business Review. Michael and his wife Ashley are the proud parents of Braxton, Brenton, Brooklyn, and Braden. Michael received his BA in Economics from the University of Michigan and his MBA from Northwood University.
Habitat for Humanity Hillsborough County, FL
April Young
Board Member
April has been a resident of Tampa for 26 years. She attended the University of South Florida and received a Bachelor's degree in Business Management. She Started with Publix Supermarkets in 1987 as a Front Service Clerk and has worked her way up to the position of District Manager. She has held many positions throughout her 29 years with the company including Store Manager for 7 years and District Manager for 8 years. She has worked in several areas including Tampa, Brandon, Plant City and Lakeland. April is very active in the community and enjoys being involved in organizations such as March of Dimes, United Way, Viste, Boy's and Girls Clubs and also the Children's Miracle Network. She has two beautiful daughters Alyvia 10 and Avery 7. In her spare time she can be found spending time with her children, outside activities including sports and enjoys living a healthy lifestyle.
Habitat for Humanity Hillsborough County, FL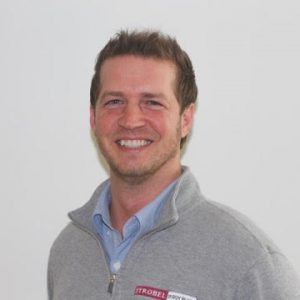 Mark Zdrojewski
Board Member & Construction Committee Chair
Mark comes to Habitat for Humanity with a lifetime of knowledge in the construction industry. Born into a family-owned custom home building and remodeling company, Mark worked along side his father as a child and teenager on over 300 homes. Mark completed his bachelor's degree at the State University of New York at Buffalo as a full time student, and working part-time as a union carpenter on large scale commercial projects. Mark then completed his Masters Degree in Aging and Neuroscience at USF College of Medicine. After working in research labs at USF Center of Excellence in Aging and Brain Repair, he found his calling to use his construction upbringing and medical knowledge to help others. At 28 years old, Mark scored in the 99th percentile for the State of Florida Certified Building Contractors licensing exam. He used his license to qualify his own community development company and a non-profit home repair organization that provided services to low-income seniors and for people with disabilities to stay in their homes. Discovering the mission of Habitat for Humanity, Mark joined the team as Construction Director, and now as a member of the Board and Chairman of the Construction Committee. Mark directs the operations for Strobel Design Build, a long-standing successful residential company in the area, and is also the Chairman of Education for NARI. He strives to leverage these resources and others to further the success of Habitat for Humanity.
Mark enjoys being active in the community, is a classically trained pianist, and regularly attends concerts, art shows, and of course, the Habitat build site!
Habitat for Humanity Hillsborough County, FL