Serving those who served.
Veterans Build is a Habitat for Humanity home build event that focuses on affordable housing solutions for veterans and their families in Hillsborough County.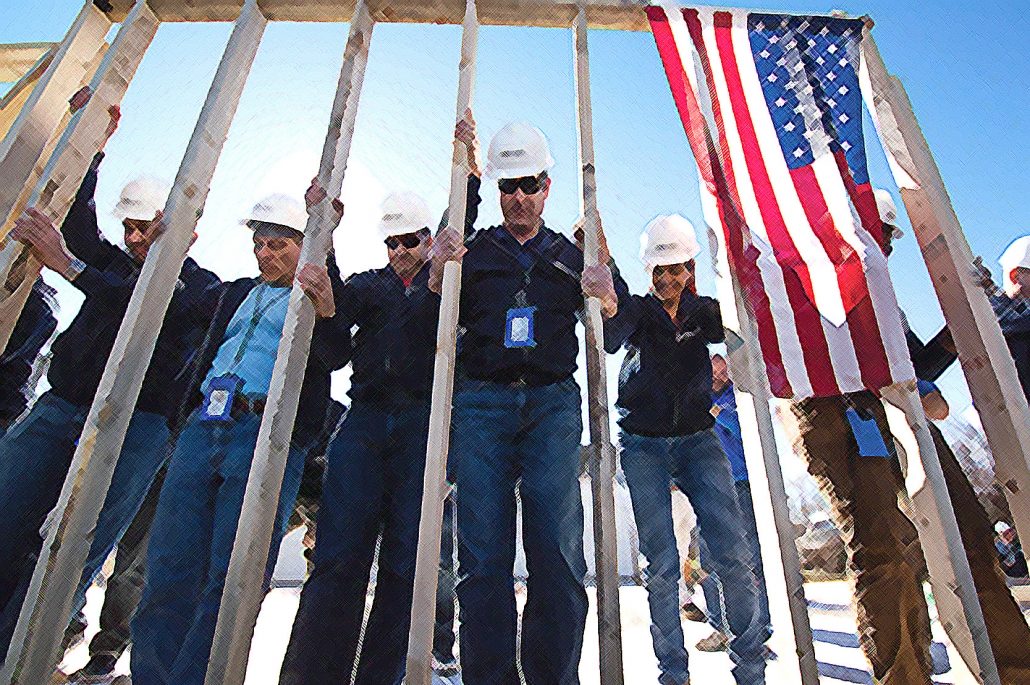 Veterans Build is a call to action for volunteers and philanthropists looking to offer a helping hand to limited-income veteran homeowners in our community in need of home maintenance services. The event also focuses on increasing awareness of the challenges many veterans face in obtaining decent, stable shelter for themselves and their families and the affordable homeownership opportunities and services Habitat for Humanity offers through its Veterans Initiative program.  Veterans Build provides a hands-on opportunity for members of our community to take an active role in addressing the affordable housing needs of local veterans by partnering with them and Habitat to build strength, stability and independence through affordable homeownership.
How does Veterans Build work?
Volunteering on the Work Sites.

November 5th – 11th, Veterans Build participants (individuals and teams of volunteers) will schedule one full day of work at a designated home site to repair, re-construct or rejuvenate the home exterior of a limited-income veteran homeowner in Hillsborough County. This work may include pressure washing, scraping, caulking, painting, minor soffit/fascia repair, yard clean-up, additional landscaping, porch repairs and accessible ramps.
NO EXPERIENCE IS NECESSARY. All tools and hard hats are provided. Volunteers work under the supervision of construction professionals.
Veterans Initiative Fundraising.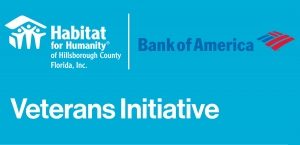 In addition to actively working at the home sites, Veterans Build participants are required to engage in fundraising.  Every dollar raised will benefit our Veterans Initiative program so we can continue to serve local veterans with affordable housing solutions all year long.
Individual fundraising requirement to participate: $600
Team fundraising requirement to participate: $6,000
Fun-Raising.


Habitat Hillsborough Veterans Build participants will be invited to attend the Veterans Build Kickoff event. At the Kickoff event, volunteers will learn more about Habitat for Humanity and its ongoing Veterans Initiative while enjoying refreshments. They will also pick up materials designed to aid them in their fundraising efforts and distribute volunteer hardhats, commemorative t-shirts.
Important dates to remember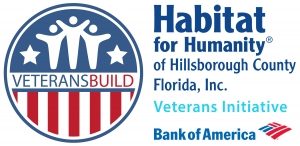 Monday, September 24, 2018:
Veterans Build Kickoff and participation packet pick-up. Mission BBQ, 13612 Bruce B Downs Blvd. in Tampa. Time TBA
Friday, November 2, 2018:
Fundraising Deadline.
Monday, November 5, 2018:
Veterans Build begins on home sites and every day through Sunday, November 11.
Veterans Build 2018 Sponsorships
We have several partnering opportunities for corporate and organizational support of Veterans Build 2018 event!
Special thanks to our sponsors at right who have already signed on to support our Veterans Build this November!
Please email Melissa Jay for sponsorship package information.

Our Veterans Initiative is supported by: