The old saying "it takes a village" is absolutely true when it comes to the mission of Habitat for Humanity. Our work in providing the opportunity for low-income families and individuals to have decent, secure, affordable homes would not be possible without our community volunteers and corporate/government partnerships.
Recently this kind of community generosity was on full display when two roofing businesses came together to partner with Habitat Hillsborough's Veterans Initiative to help local Army veteran and homeowner, Andre Jackson.
Many thanks to American Roofing & Sheet Metal for donating the labor to install a new roof on Mr. Jackson's Tampa home and to Suncoast Roofer Supplies for donating the roof underlayment materials and shingles.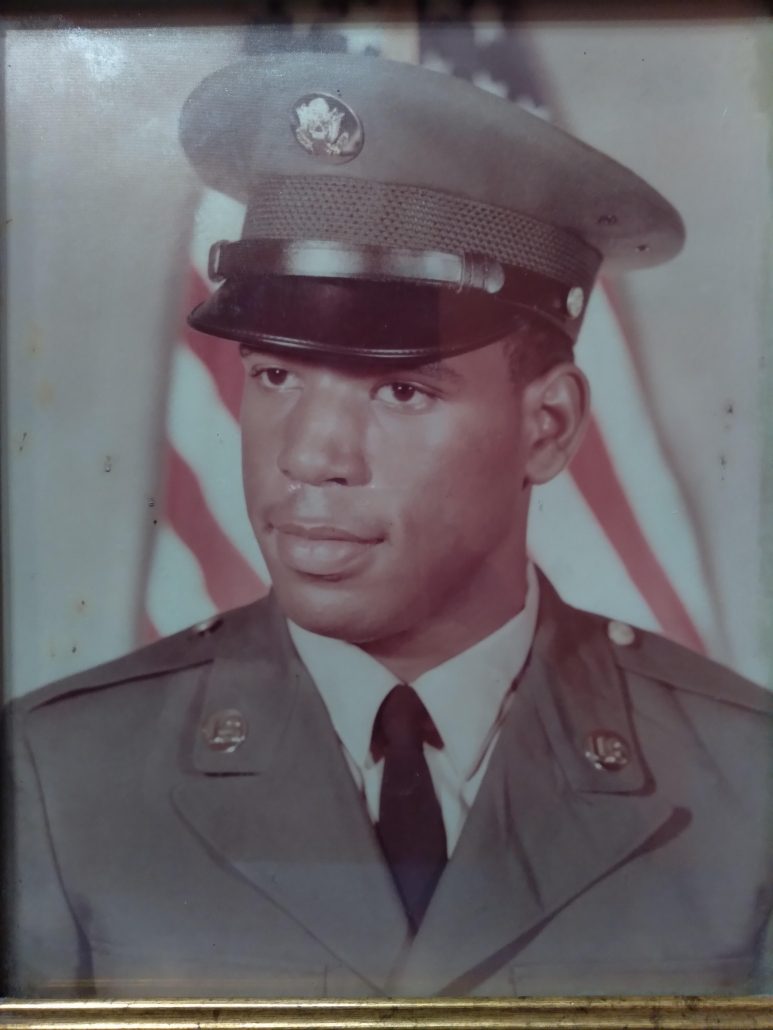 Mr. Jackson, an Army staff sergeant who served 10 years in Korea and Germany, was overwhelmed by all the love and support he received throughout his experience with Habitat Hillsborough's Home Preservation Program and the generosity of American Roofing and Suncoast Roofer Supplies.  During his years in the Army, he worked in military supplies and became a combat engineer while serving in the DMZ in Korea. "When I was in Korea, I thought we were going to war," said Mr. Jackson. "At that time, I knew I was ready to fight for my country."
After having served with such conviction for his country, it is an honor that today, together with our partners, we were able to serve Mr. Jackson.
"American Roofing and Sheet Metal is honored to partner with Habitat for Humanity," said American Roofing & Sheet Metal Inc. CEO Albert Docobo. "We are lucky to be able to work closely with them and to grow and strengthen our ties with the community. Being a part of these projects is beyond fulfilling and we are so grateful for all that this organization does and thankful for those partners who joined us to make this possible. We look forward to teaming up with Habitat for Humanity on many future projects."
"Working with Habitat Hillsborough on this project to provide a roof for a veteran was an honor and I'm glad SRS was in a position to help such a wonderful cause," said Zack Grossman, Suncoast Roofers Supply. "Also, we would like to thank our partner, American Roofing and Sheet Metal for assisting as well. We love the opportunity to give back and look forward to more projects in the future." 
"It's a blessing that my roof was done due to the fact that we had leaks in all my rooms when it rains," said Mr. Jackson.  "I am truly, truly blessed. I thank Habitat and these businesses for helping me out. I thank you all for everything that you have done."
For info on Habitat Hillsborough's Veterans Build Initiative or our Home Preservation Program, please email nrivera@habitathillsborough.org 
https://www.habitathillsborough.org/wp-content/uploads/2021/03/Blog-page-roofpartners-scaled.jpg
1083
2560
Habitat Hillsborough Editorial Team
https://www.habitathillsborough.org/wp-content/uploads/2016/03/Horizontal-logo-2color.jpg
Habitat Hillsborough Editorial Team
2021-03-25 15:17:42
2021-03-25 15:27:45
American Roofing and Suncoast Roofers partner with Habitat to help local vet.