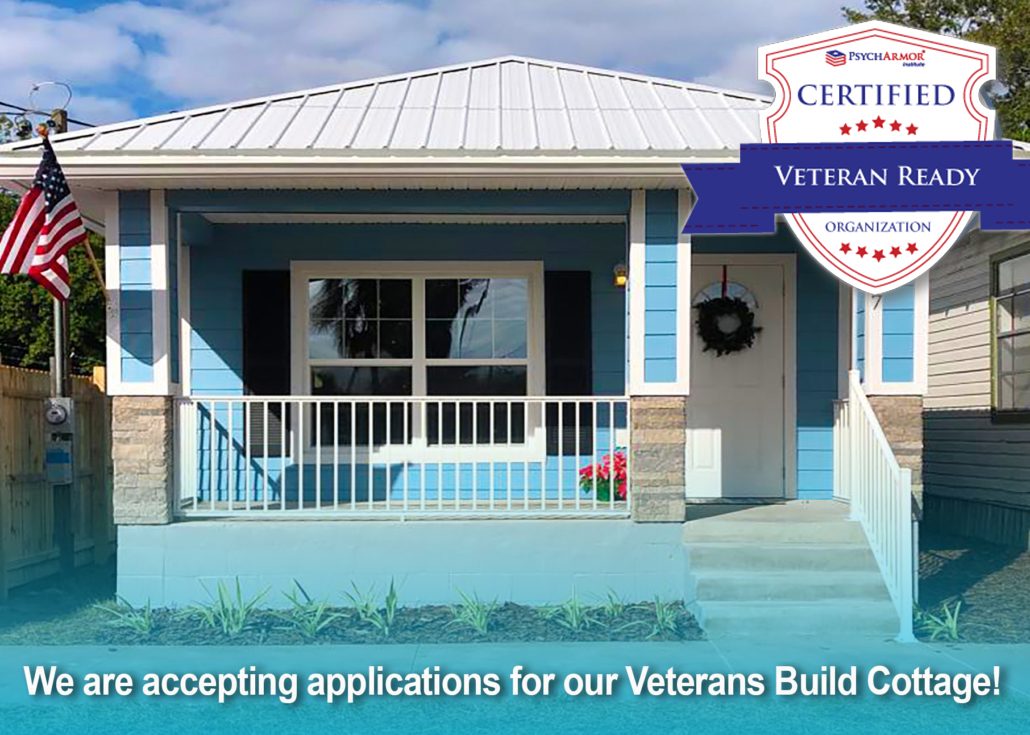 Habitat for Humanity of Hillsborough County is certified by PsychArmor Institute as a Veteran Ready Organization. The certification is in recognition of the dedication of Habitat's staff and volunteers to supporting veterans and the military community.
VETERANS BUILD HOME CONSTRUCTION
We are excited to begin construction soon on our 2023 featured Veterans Build home!
If you are an income-eligible veteran seeking an affordable homeownership opportunity, you do not have to wait for our next annual Veterans Build event. We build for veterans all year long. In addition to our Veterans Cottages, traditional 3 to 4-bedroom home construction is available.
Habitat Hillsborough offers veterans the opportunity to purchase affordable, secure, well-built homes with no down payments and zero-interest mortgages. Program requirements for qualifying applicants include 300-375 sweat equity hours and completion of homeowner preparatory classes. Click here for more home details and photos.
Income eligibility for a Habitat home is based on HUD's Area Median Income for Hillsborough County. If you qualify, we could be building for YOU! Complete a Veterans Initial Screening Form!

VETERANS BUILD WEEK OF SERVICE – November 3th through November 11th, 2023
Serving Those Who Served.
Veterans Build WEEK OF SERVICE is a Habitat for Humanity event that focuses on affordable home repair solutions for veterans and their families in Hillsborough County.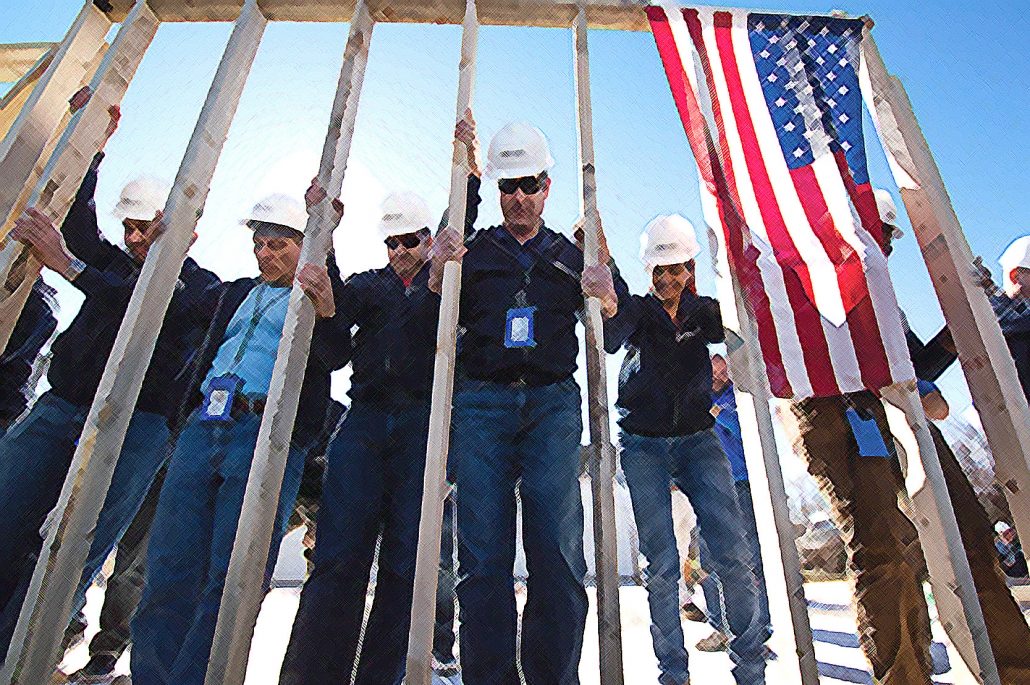 Veterans Build WEEK OF SERVICE occurs annually during the week leading up to Veterans Day. It is a home preservation service week and a call to action for volunteers and philanthropists looking to offer a helping hand to limited-income veteran homeowners in our community in need of home maintenance services. This home preservation event also focuses on increasing awareness of the challenges many veterans face in obtaining decent, stable shelter for themselves and their families and the affordable homeownership opportunities and services Habitat for Humanity offers through its Veterans Initiative program.
Volunteering on the Veterans Build Home Preservation Sites.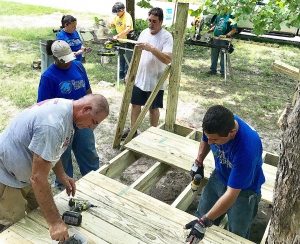 During this week-long event, Veterans Build participants (individuals and teams of volunteers) will schedule one full day of work at a designated home site to repair, re-construct or rejuvenate the home exterior of a limited-income veteran homeowner in Hillsborough County. This work may include pressure washing, scraping, caulking, painting, minor soffit/fascia repair, yard clean-up, additional landscaping, porch repairs and accessible ramps.
NO EXPERIENCE IS NECESSARY. All tools and hard hats are provided. Volunteers work under the supervision of construction professionals.  Sponsor opportunities available for both the Veterans Cottage Build and the Veterans Build WEEK OF SERVICE. Please email Melissa Crowther for sponsorship package information.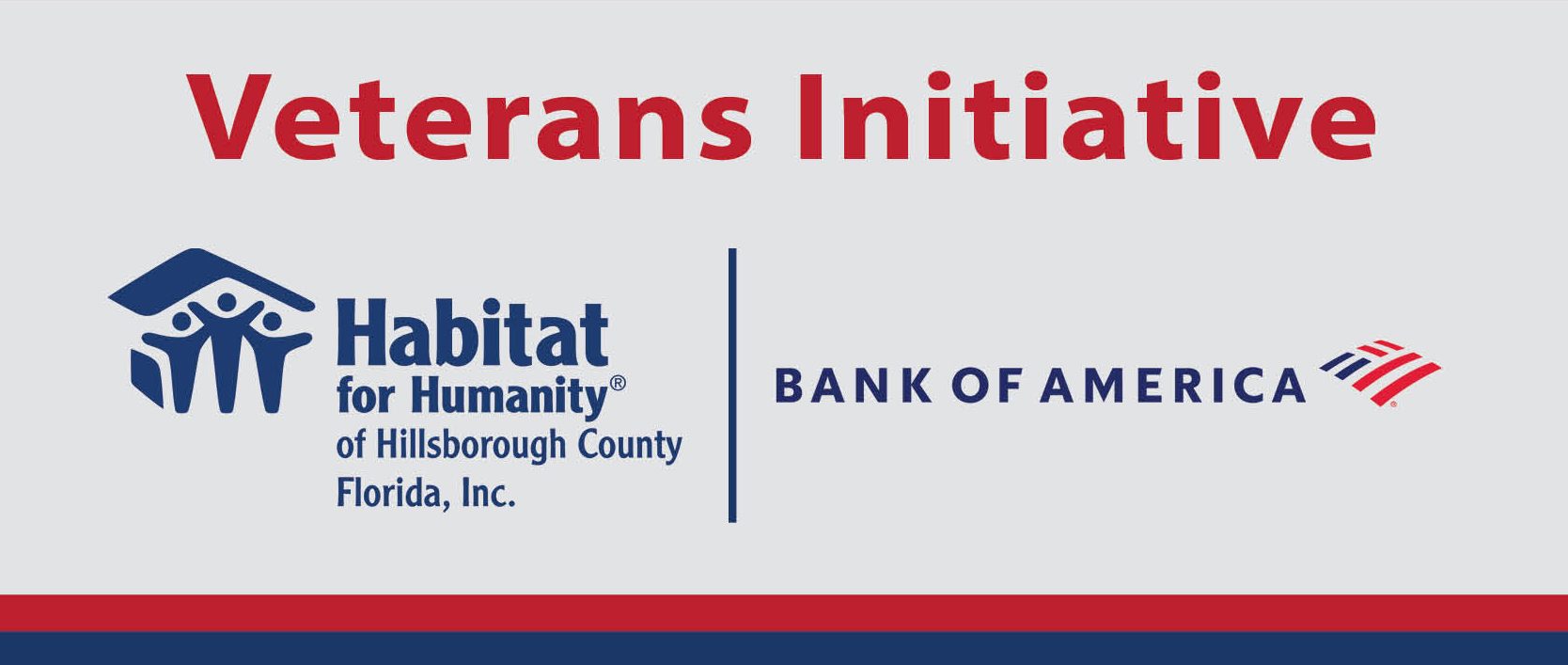 Veterans Initiative Fundraising.
In addition to actively working at the home sites, Veterans Build participants are required to engage in fundraising.  Every dollar raised will benefit our Veterans Initiative program so we can continue to serve local veterans with affordable housing solutions all year long.
Fun-Raising.


Habitat Hillsborough Veterans Build participants will be invited to attend the Veterans Build Kickoff event. At the Kickoff event, volunteers will learn more about Habitat for Humanity and its ongoing Veterans Initiative while enjoying refreshments. They will also pick up materials designed to aid them in their fundraising efforts and distribute volunteer hardhats, commemorative t-shirts.
Important dates to remember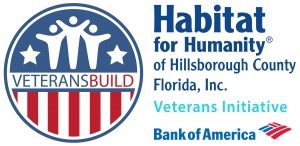 VETERANS BUILD 2023
Veterans Day, November 11
Initial stage of Construction on our  2023 Veteran Build home.
VETERANS BUILD WEEK OF SERVICE
November 3 – 11
Veteran Build home preservation Service Week for income-eligible veteran homeowners.
Our Veterans Initiative is supported by: