Financial Literacy Mentorship Program Information
Habitat Hillsborough launched a Financial Literacy Mentoring Program this year (2022) to help families who are not yet eligible for our homeownership program grow the skills they need to gain financial stability in their lives. This Financial Mentorship Program provides education on personal economics, credit repair and budgeting with individual mentor's guidance. Habitat Hillsborough will prepare more families for homeownership and a brighter future overall.
Take the first step toward becoming a homeowner through Habitat for Humanity of Hillsborough County Florida, Inc.
Use the link below to access our Financial Mentoring Portal. You will need to create a unique username and password.
Complete the online application with all required information.
Once your online application is received, we will review the information and reach out to set up our first appointment for Financial Counseling.
Please be sure to allow up to 30 business days for processing. If there are any documents that you are unable to upload, you can mail them to 509 E. Jackson St., Tampa, FL 33602 c/o Nelly Colon. We also accept in person drop off Monday – Wednesday from 11 a.m. to 2 p.m.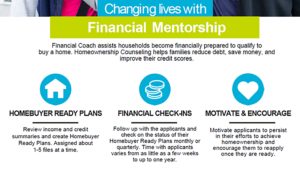 For more info on our Financial Literacy Mentoring Program, please contact Nelly at ncolon@habitathillsborough.org
Download the Financial Mentoring Program Info flier.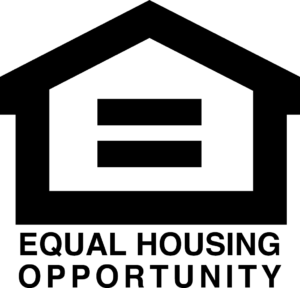 We are pledged to the letter and spirit of U.S. policy for the achievement of equal housing opportunity throughout the nation. We encourage and support an affirmative advertising and marketing program in which there are no barriers to obtaining housing because of race, color, religion, sex, handicap, familial status or nationality.