The Habitat Hillsborough Homeownership Program is not accepting applications at this time. Future reopening will be posted in the Fall of 2023.
Does Habitat give homes away?
No. Habitat homeowners help build their own homes alongside volunteers and pay an affordable mortgage.
How do I calculate my income?
Where does Habitat Hillsborough build?
Habitat for Humanity of Hillsborough County works to acquire affordable residential building lots throughout Hillsborough County.   We offer home sites as land opportunities become available to us.  **VETERANS are urged to apply through the VETERANS INITIAL SCREENING FORM.**
Does Habitat require a down payment?
No down payment is required. However, future homeowners are required to pay closing costs and work Sweat Equity, which is each future homeowner's investment into their property.
What is Sweat Equity?
Sweat Equity is the actual physical labor that future homeowners work building Habitat homes or volunteering in the Habitat ReStore or Habitat administrative offices. There is no monetary value to Sweat Equity. It does not qualify as down payment. Sweat equity is intended to contribute to three fundamental goals in the Habitat program: 1. Partnership; 2. Pride in ownership and 3. Development of skills and knowledge.
Is perfect credit a requirement?
No, but decent or repairable credit is important. Habitat Hillsborough examines the credit history, rather than just a credit score. The limit for non-medical collections is $1,500 total. Non-medical collections must be paid off prior to closing. Habitat Hillsborough does not consider medical collections unless a single collection is $2,000 or more.
Bankruptcies must be discharged for at least 48 months.
What expenses does Habitat consider in the Ability to Pay?
Habitat considers what shows up on a credit report: revolving credit (credit cards), car loans, student loans, any other type of installment loan, etc. We don't consider car or life insurance or child care.
Does an applicant have to have children to be eligible for the Habitat Homeownership Program?
No! Habitat Hillsborough is an Equal Housing Opportunity Lender. The 3 areas which Habitat Hillsborough considers for eligible applicants are 1) Housing Need; 2) Ability to Pay and 3) Willingness to Partner.
What does "eligible applicant" mean?
Since the mission of Habitat Hillsborough is to provide access to affordable home financing, we serve applicants whose total household income falls below 80% of Area Median Income (AMI) and slightly above the minimum AMI as defined by HUD. Eligibility for the Habitat Homeownership Program is different than the Ability to Pay.
How can someone apply to the Habitat Homeownership Program?
Habitat Hillsborough Financial Literacy Mentoring Program help families who are not yet eligible for our homeownership program grow the skills they need to gain financial stability in their lives. This Financial Mentorship Program provides education on personal economics, credit repair and budgeting with individual mentor's guidance. Habitat Hillsborough Financial Literacy prepare more families for homeownership and a brighter future overall.
If you completed your "Financial Mentorship Agreement" prior to April 14, 2023 and require an update on your file please email us at financialcoach@habitathillsborough.org
The Habitat Hillsborough Homeownership Program is now accepting applications. Please click the Initial Pre-Application Screening Questionnaire to begin the process.
How long will it take to work through the Housing Program?
The Habitat Homeownership Program may take up 12 to 18 months from the Initial Screening Form and Homeownership Program Application to purchasing a home.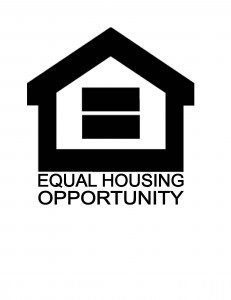 We are pledged to the letter and spirit of U.S. policy for the achievement of equal housing opportunity throughout the nation. We encourage and support an affirmative advertising and marketing program in which there are no barriers to obtaining housing because of race, color, religion, sex, handicap, familial status or nationality.