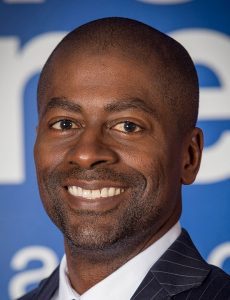 Anthony K. Brooks
Board Chair
Anthony K. Brooks, Chairman, is First Vice President & Commercial Lender with Central Bank. A Tampa native and veteran of the United States Navy, Anthony is a long time community banker with a focus on business development and commercial financing transactions. Anthony provides reliable and efficient means of securing debt or access to capital and equity financing for his clients. In addition to serving on the board of Habitat for Humanity of Hillsborough County, Anthony also sits on the Board of Trustees for the Leukemia & Lymphoma Society and serves as the Chairman of the Man and Woman of the Year Leadership Team. Anthony is also the president of the Commercial Finance Association of Tampa Bay Chapter. Anthony is a graduate of the University of South Florida. He also participated as a mentor in University of South Florida's Corporate Mentoring Program.
Habitat for Humanity of Hillsborough County, FL
Mark Zdrojewski
Vice Chair
Mark Zdrojewski comes to Habitat for Humanity with a lifetime of knowledge in the construction industry. Born into a family-owned custom home building and remodeling company, Mark worked along side his father as a child and teenager on over 300 homes. He completed his Bachelor's degree at the State University of New York at Buffalo as a full time student, and working part-time as a union carpenter on large scale commercial projects. Mark completed his Masters Degree in Aging and Neuroscience at USF College of Medicine. After working in research labs at USF Center of Excellence in Aging and Brain Repair, he found his calling to use his construction upbringing and medical knowledge to help others. At 28 years old, Mark scored in the 99th percentile for the State of Florida Certified Building Contractors licensing exam. He used his license to qualify his own community development company and a non-profit home repair organization that provided services to low-income seniors and for people with disabilities to stay in their homes. He directs the operations for Strobel Design Build, a long-standing successful residential company in the area, and is also the Chairman of Education for NARI.
Habitat for Humanity of Hillsborough County, FL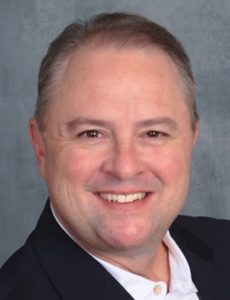 Jeremy Swinyer
Secretary
Jeremy Swinyer is from the Tampa Bay area and is a graduate of Florida State University's College of Business and is in sales with Argos USA. After a brief stint in the hotel business after college he found his first opportunity in the ready mix concrete and block business. His concrete experience has taken him from Jacksonville to Tallahassee and then back home to Tampa over the last 20 years. He has held numerous sales and operational leadership roles during his time in the business. In addition to his duties for Habitat for Humanity, Jeremy has also worked locally with both the Metropolitan Ministries and the Humane Society of Tampa Bay. He has been happily married to his wife Jennifer for 18 years and is the father of two beautiful daughters, Laura and Hannah and they reside in Odessa in Northwest Hillsborough county. In addition to pulling for the local sports teams, he enjoys fishing and golf when time permits.
Habitat for Humanity of Hillsborough County, FL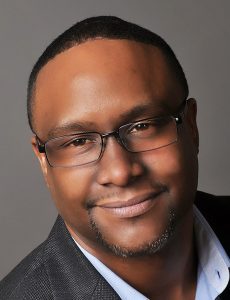 Damon Moorer
Treasurer
Damon Moorer is president and CEO of TCM Bank, N.A., ICBA Bancard's credit card bank, which provides payment services exclusively for community banks, including a fully branded consumer and business credit card program equipped with chip and mobile technologies. As president and CEO, Moorer provides leadership, direction and guidance to advance the bank's profitability, growth and performance. In 2016, he was also named a director of the bank. He previously served as TCM Bank's COO and has more than 17 years experience in the payments industry with expertise in credit products, loyalty, data security and operations. He is a Certified Information Security Manager (CISM) and a member of ISACA, which offers industry-leading knowledge, standards, credentialing and education for information security professionals. He holds a BS in Information Systems Security from the University of Phoenix and is a graduate of the Florida School of Banking at the University of Florida.
Habitat for Humanity of Hillsborough County, FL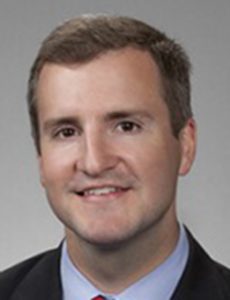 Bennett Acuff
Board Member
Bennett Acuff, Board Secretary, is an associate in Hill Ward Henderson's construction and litigation groups. Bennett represents residential and commercial property owners, developers and general contractors in all phases of the construction process. In addition to his board membership with Habitat Hillsborough, Bennett has served on the board for I Matter Too, a nonprofit organization which mentors abused and neglected children in Hillsborough County. Bennett and his wife Sally are also supporters of Compassion International, and Bennett mentors students at BT Washington Elementary School in Ybor City. Bennett, Sally and their sons Mac and Sawyer attend Relevant Church in Ybor City.
Habitat for Humanity of Hillsborough County, FL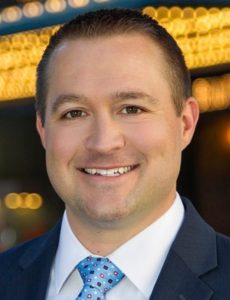 Kyle M. Bloemers
Board Member
Kyle Bloemers is a Senior Vice President with Brown & Brown of Florida, Inc. who specializes in commercial insurance, specifically in the areas of risk management, property, workers compensation, and general liability. He provides direction in the development, implementation and evaluation of the sales strategy for the Tampa office. He has vast knowledge and expertise maintaining customer expectations, along with implementing a team environment to help support customers' needs. This expertise assists Habitat Hillsborough in assessing risk to the organization. Prior to joining Brown & Brown, Kyle was an Assistant Athletic Director at Palm Beach Atlantic University (PBA). In addition to Habitat for Humanity, Kyle is on the board of directors for Make-A-Wish Southern Florida, and has previously served on the board of the Gary Carter Foundation as well as the Alumni Golf Tournament Committee at PBA. Kyle has experience volunteering with students through Young Life, as an athletic coach, and is passionate about giving back to the community. He and his wife, Kimmy, have two daughters, Aly and Haley, and love traveling and sharing new experiences together as a family. Kyle holds a B.A. in Language Arts/Elementary Education from Hope College and a M.S. in Leadership from PBA, and has also earned the Certified Insurance Counselor (CIC) designation.
Habitat for Humanity of Hillsborough County, FL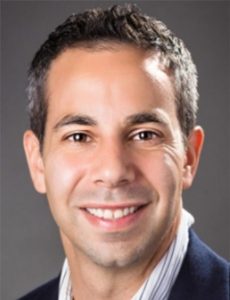 Mike DeMare, CPA, LCAM
Board Member
Mike was raised in Tampa, Florida and educated at Tampa Jesuit High School. Upon graduating from Jesuit, Mike attended the University of Florida where he earned his Bachelor's in Science and Master of Accounting degrees from the Fisher's School of Accounting with a specialization in auditing.
For nearly 10 years after graduating from the University of Florida, Mike developed his craft of auditing financial statements within numerous industries, including the Not-For-Profit sector. For four years, up through the fiscal year ended June 30, 2016, Mike was the lead on the Habitat for Humanity of Hillsborough County Florida, Inc.'s financial statement audit. And in May 2017, Mike decided to branch off on his own to begin his own CPA firm – affinityCPA, where, among other practice areas, he has continued providing audit and accounting services for Not-For-Profit entities, including other Habitat For Humanity affiliates throughout the state of Florida.
During his professional career, Mike has felt an increasing need to give back to the community through volunteer work. As such, in addition to being on Habitat for Humanity of Hillsborough County's finance committee, Mike is also the Treasurer on both his HOA and Condominium Boards, the Treasure on the Florida West Coast Employee Benefits Council, and a Trustee of his local special taxing district. Mike is a Certified Public Accountant (CPA) in the state of Florida, and member of both the American Institute of Certified Public Accountants (AICPA) and Florida Institute of Certified Public Accountants (FICPA). He is also Licensed Community Association Manager (LCAM). Mike is heavily involved with, and enjoys the challenges that come with, his lifelong pursuit of fitness. During his downtime, Mike tries to spend as much quality time as possible with his wife and two young children.
Habitat for Humanity of Hillsborough County, FL
Sean Horan
Board Member
Sean Horan is a Senior Preconstruction Manager for the Florida Division of The Beck Group. Sean graduated Summa Cum Laude from the University of Florida with a B.S. in Building Construction and Minor in Business Administration. Sean managed a variety of commercial construction projects across the United States before joining the preconstruction team at Beck. He was a member of the NEXGEN Leadership Class in 2017 and Tampa Connection 2015 class. Sean was born and raised in the suburbs of Tampa (Palm Harbor) and currently resides with his wife, Melissa, in Seminole Heights. In his spare time, Sean enjoys kayaking, riding the local bike trails, and working on his bungalow.
Habitat for Humanity of Hillsborough County, FL
Jason Quintero
Board Member
Jason Quintero is a partner at Carlton Fields, focusing on all aspects of construction litigation, with an emphasis on lien and bond law and construction defects disputes. Jason represents a variety of clients involved in every aspect of the construction industry, and he has extensive trial, mediation and arbitration experience. He graduated from the University of Florida with a BA in History and graduated Cum Laude from Seton Hall University School of Law. Jason is a sought-after speaker in all facets of construction law. His other charitable activities include American Cancer Society and Friends of Joshua House.
Habitat for Humanity of Hillsborough County, FL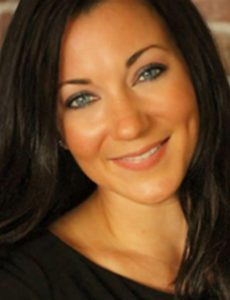 Dayna Santana
Board Member
Dayna Santana is a Tampa native with over 20 years of real estate and mortgage lending experience and currently is a Florida Licensed Real Estate Broker and owner of Blackacre Florida, LLC. and licensed mortgage loan originator and owner of Blackacre Mortgage, LLC. . From 2012-2017, Dayna joined Bank of America's team lending her knowledge and expertise in various projects which included serving as an expert witness at foreclosure trials, compliance and risk, quality control and most recently, the REO Donations Team. Here, she identified eligible properties directly matching them with non-profits to help them continue supporting families. In this capacity, she has represented Bank of America at many of the donation recipient recognition ceremonies in local markets across the country. Dayna has played an integral part in the Bank's efforts to improve communities, reduce neighborhood blight and give back to the military and low-to-moderate income communities. Dayna holds a Bachelor's degree from The University of South Florida in Psychology, a Graduate Certificate in Regulations and Policy from the University of Florida and a law student at WMU Cooley Law School. Dayna is a former Guardian ad Litem where she advocated for abused and neglected children.
Habitat for Humanity of Hillsborough County, FL
Michael Speigl
Board Member
Michael Speigl is the Managing Partner of Wesley Chapel Honda and Tampa Honda. Michael serves as the president of the Gulf Coast Honda Dealer's Association as well as being a philanthropy junkie. In addition to Habitat for Humanity, Michael donates his time to both the Pasco and Hillsborough County Education Foundations, Metropolitan Ministries, Ronald McDonald House, serves as an alumni student recruiter for the University of Michigan, and has graduated two students all the way though the Take Stock in Children program which starts in the 9th grade. Michael has also been name as a Top 40 Under 40 business professional by the Gulf Coast Business Review. Michael and his wife Ashley are the proud parents of Braxton, Brenton, Brooklyn, and Braden. Michael received his BA in Economics from the University of Michigan and his MBA from Northwood University.
Habitat for Humanity of Hillsborough County, FL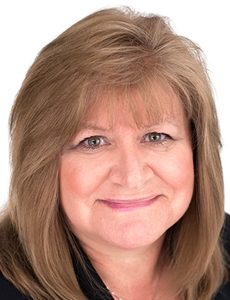 Lisa Steinagel
Board Member
Lisa Steinagel joined the Board of Directors in 2018. She has worked in the Financial Institution industry for over 35 years and is currently the Senior Vice President of Enterprise Risk Management with CenterState Bank. This expertise in risk and compliance assists Habitat Hillsborough to be a safe and sound organization. Lisa graduated Magna Cum Laude from St. Leo College with a Bachelor's Degree in Business Management. She is a Certified Risk Management Assurance Professional, a Certified Internal Bank Auditor and also holds a certification in Loan Review. Lisa has served as a Director of the Suncoast Bankers Compliance Association and is a member of the Institute of Internal Audit.
Habitat for Humanity of Hillsborough County, FL
Dr. Alisa Žujović
Board Member
Dr. Alisa M. Žujović (Lisa) has been with Hillsborough Community College (HCC) in Tampa, FL since 2004, and currently serves as Director of Institutional Research and Grants within the Division of Strategic Planning & Analysis. Lisa received both her B.A. and M.S. degrees from the University of Louisiana-Monroe in Psychology, and her Ph.D. at the University of South Florida in the Educational Measurement and Evaluation program (Curriculum and Instruction). She serves as an evaluator on the Southern Association of Colleges and Schools- Commission on Colleges (SACS-COC) registry in the area of Institutional Effectiveness, and as chair of HCC's Institutional Review Board. Additionally, Alisa has worked with members of the Helios Education Foundation, the Community Foundation of Tampa Bay, the Florida College Access Network (FCAN), Hillsborough County School District, and the University of South Florida on initiatives aimed at increasing postsecondary attainment. Lisa is married, and the proud mom to five children. She is a volunteer track coach for the Phase I Track Club, a member of Delta Sigma Theta Sorority, and speaks conversational Spanish and Serbian.
Habitat for Humanity of Hillsborough County, FL