Application Process
Applying for the Habitat Homeownership Program BEGINS with completing our online Initial Screening Form or the Veterans Initial Screening Form. Individuals who meet the Initial Screening criteria will then be invited to complete a more comprehensive written Homeownership Program Eligibility Application. After fully completing the written application, an appointment must be scheduled to submit the application in person to review with our Habitat Homeowner Services program manager. PLEASE NOTE, Homeownership Program Eligibility Applications will only be accepted in person at our Administration Office, no exceptions. Emailed applications or applications sent by mail will not be accepted.
Buying a Habitat Home
Habitat for Humanity builds Strength, Stability and Self-Reliance in our community through homeownership.
Low-income individuals and families, who meet our eligibility criteria and who qualify for a Habitat mortgage, may choose to partner with Habitat Hillsborough to build their dream of owning a home. Since we do not require a down payment, future homeowners invest in their homes through sweat equity hours.  These hours can be accumulated building homes and volunteering at our ReStores.
Future homeowners pay Buyer's closing costs and purchase their homes with an affordable mortgage.
Types of Homes Built
Habitat for Humanity of Hillsborough County is currently developing well-built, single-family homes.  As an indication of our commitment to quality, durability and sustainability, new homes are certified in compliance with Energy Star and Florida Water Star standards.
Location, Location, Location
Habitat for Humanity of Hillsborough County works to acquire affordable residential building lots throughout Hillsborough County.   We offer home sites as land opportunities become available to us.  **VETERANS are urged to apply through the VETERANS INITIAL SCREENING FORM.**
The Habitat Hillsborough Homeownership Program is accepting applications at this time. Please click on the Initial Screening Form button to begin the process. If you are a military veteran, we invite you to click the Veterans Initial Screening Form button.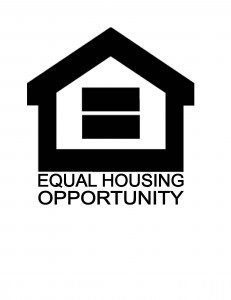 We are pledged to the letter and spirit of U.S. policy for the achievement of equal housing opportunity throughout the nation. We encourage and support an affirmative advertising and marketing program in which there are no barriers to obtaining housing because of race, color, religion, sex, handicap, familial status or nationality.