Greater Tampa REALTORS partner with Habitat Hillsborough for "Real Estate Build" to build for two families
TEMPLE TERRACE, FL – October 1, 2021 – With the official "roof raiser" opening of the construction site scheduled for October 6th, the Tampa professional realtor community is coming together for its second consecutive annual "Real Estate Build" by partnering with Habitat for Humanity of Hillsborough County to build affordable homes for limited-income families. After sponsoring a home for the Barnes family that began during the start of the pandemic in 2020, Greater Tampa REALTORS® is doubling its support of Habitat Hillsborough by partnering on the construction of two homes this year. The two homes will be built for the Crump and Wheeler families in Habitat Hillsborough's Sweet Daisey Estates neighborhood, which upon completion, will include 10 Habitat for Humanity homes.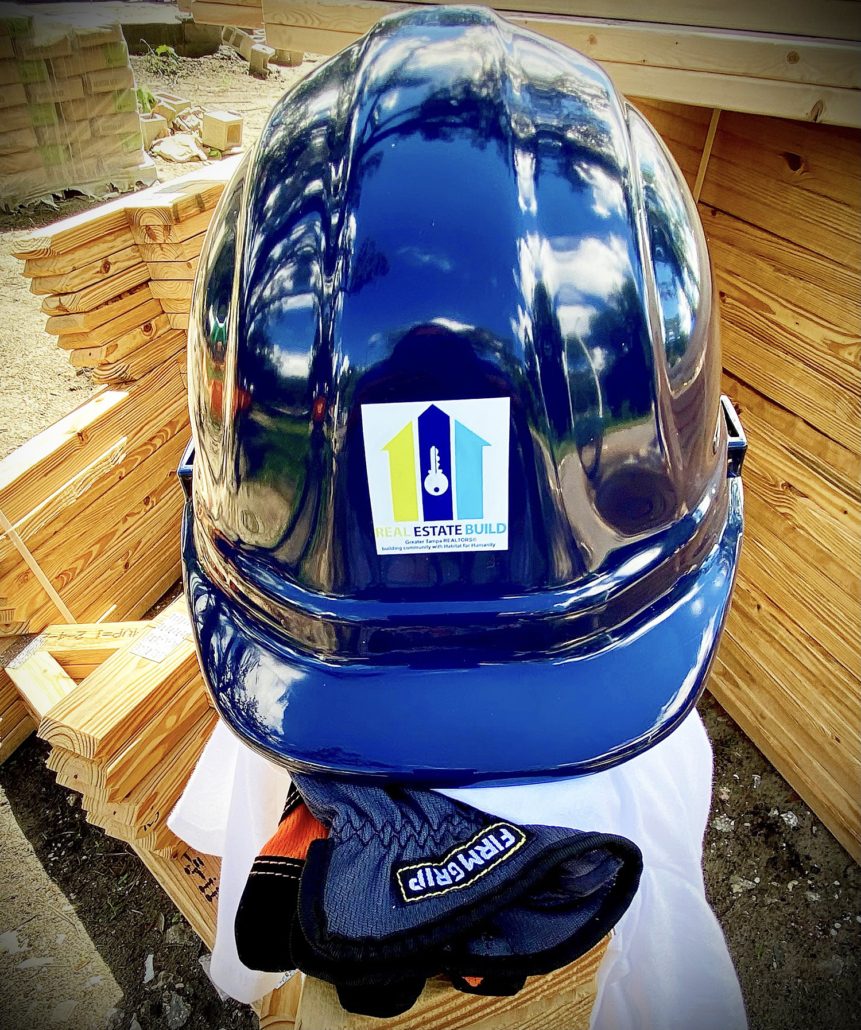 The first of the two Real Estate Build homes will welcome volunteers from the Tampa real estate community to the construction site on Wednesday, October 6, at 8:00 a.m. Volunteers will be raising the roof trusses on the home for Kierra Wheeler and her two sons, located at 8431 Sweet Daisey Lane in Temple Terrace. The second home build site for Ashawna Crump and her daughter, also at Sweet Daisey Lane, will open to volunteers later in October.
"Affordable homeownership can lead to stability, pride, confidence and so much more," said Ellie Lambert, 2021 Greater Tampa REALTORS® president. "Greater Tampa REALTORS® is honored to support this year's build of homes for two hard-working Tampa Bay families." 
Additional participating sponsors for the Real Estate Build homes include Pineywoods Realty Tampa, HomeRiver Group Property Management and Union Home Mortgage. Pineywoods Realty has held three annual golf tournaments with 100 percent of the proceeds benefitting Habitat for Humanity of Hillsborough County. As it did in 2020, Pineywoods Realty designated this year's proceeds to support the Real Estate Build.
Prospective homeowners Crump and Wheeler will fulfill Habitat Hillsborough's 300 sweat equity volunteer hour and homeowner education requirements before closing on their affordable home mortgage once the homes are completed.  
Funding for the development of Habitat Hillsborough's Sweet Daisey Estates 10-home community has been provided by PNC Bank and Hillsborough County's HOME Investment Partnerships Program.
# # #
About Greater Tampa REALTORS®
Greater Tampa REALTORS® (GTR), is "Your Premier Real Estate Resource" in Tampa since 1911, represents more than 14,000 members and is the largest Tampa Bay-based professional association of real estate brokers and sales associates conducting business throughout the Bay area. GTR represents REALTORS® who are involved in the following specialties:  residential sales, commercial sales and investment, property management, and appraisals.
About Habitat for Humanity of Hillsborough County
With its fourth consecutive 4-star Charity Navigator rating, Habitat for Humanity of Hillsborough County builds and renovates homes in partnership with individuals and families in need of decent, affordable housing.  Habitat for Humanity of Hillsborough County is an affiliate of Habitat for Humanity International, a global housing ministry that seeks to put God's love into action, bringing people together to build homes, communities and hope. Since 1987, Habitat for Humanity of Hillsborough County has partnered with homeowners and the community to build or renovate over 300 homes.  Families and individuals qualify for the Habitat for Humanity homeownership program based on need, willingness to partner in the program through sweat equity hours and completion of homeowner classes, and the ability to pay an affordable mortgage. For more details on Habitat for Humanity of Hillsborough County, visit HabitatHillsborough.org or call 813-239-2242.
https://www.habitathillsborough.org/wp-content/uploads/2021/10/Blog-page-REB-NR-1-scaled.jpg
1083
2560
Habitat Hillsborough Editorial Team
https://www.habitathillsborough.org/wp-content/uploads/2016/03/Horizontal-logo-2color.jpg
Habitat Hillsborough Editorial Team
2021-10-01 13:07:46
2021-10-01 13:20:12
Greater Tampa REALTORS partner with Habitat Hillsborough for "Real Estate Build" to build for two families