TAMPA, FL – August 19, 2021 – Unable to find affordable rental space on her modest salary, Arielle Atkins and her two-year-old son were sharing a bedroom, living in a home with six adult family members, which meant no privacy, living space or storage for their belongings. Her world changed last spring with the help of Habitat for Humanity of Hillsborough County and its home build partners, Morgan Automotive Group and Gator Ford, when Arielle was accepted into the non-profit's affordable homeownership program.
Morgan Automotive Group and Gator Ford provided $86,500 in construction funding for the Atkins home, its fourth Habitat Hillsborough home sponsorship. The home began construction in the spring and was completed by mid June as Atkins also fulfilled Habitat's sweat equity and homeowner education requirements before closing on her affordable home mortgage.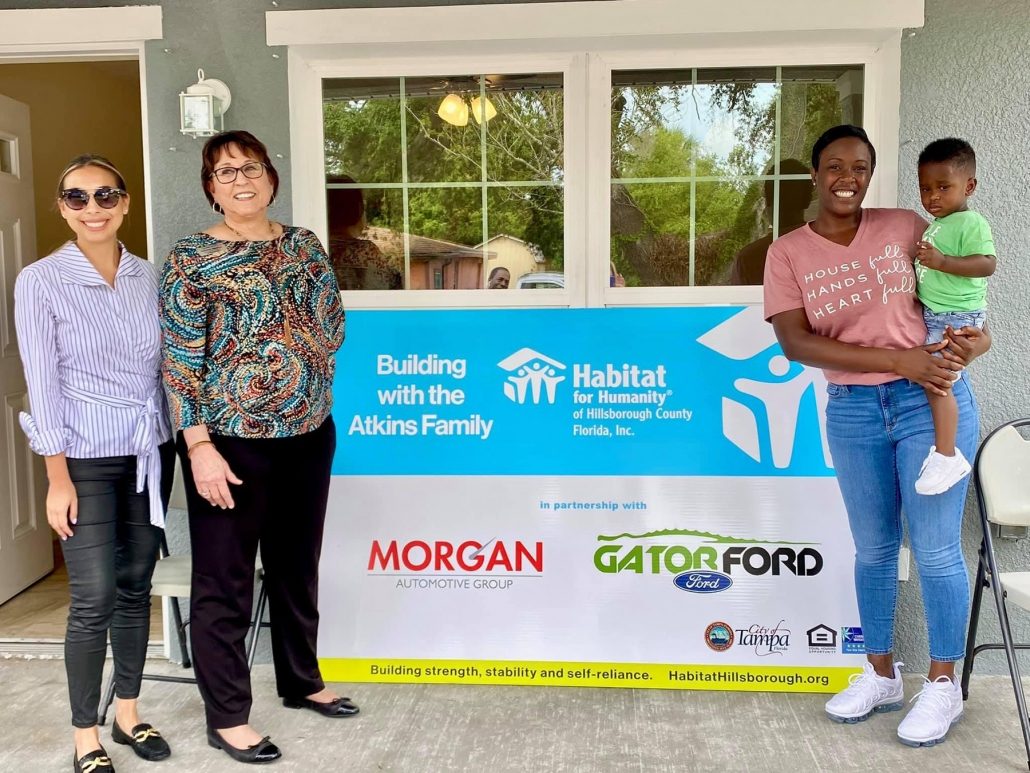 On June 24th, company executives Brianna Bean and Debra Melton attended the dedication of the Atkins family home to officially present the key to Arielle as her family stood by in support. She and her son moved into the home shortly after. 
"We are honored here at Morgan Auto Group to be part of sponsoring our fourth Habitat home here in Tampa Bay," said Brett Morgan, CEO, Morgan Automotive Group. "We are so grateful for the opportunity to partner up with such a wonderful community champion in Habitat for Humanity Hillsborough. From the bottom of our hearts, on behalf of Gator Ford and Morgan Auto Group, we congratulate Arielle on her beautiful, well deserved home. We wish her all the best and that she build wonderful memories in this home built especially for her and her son."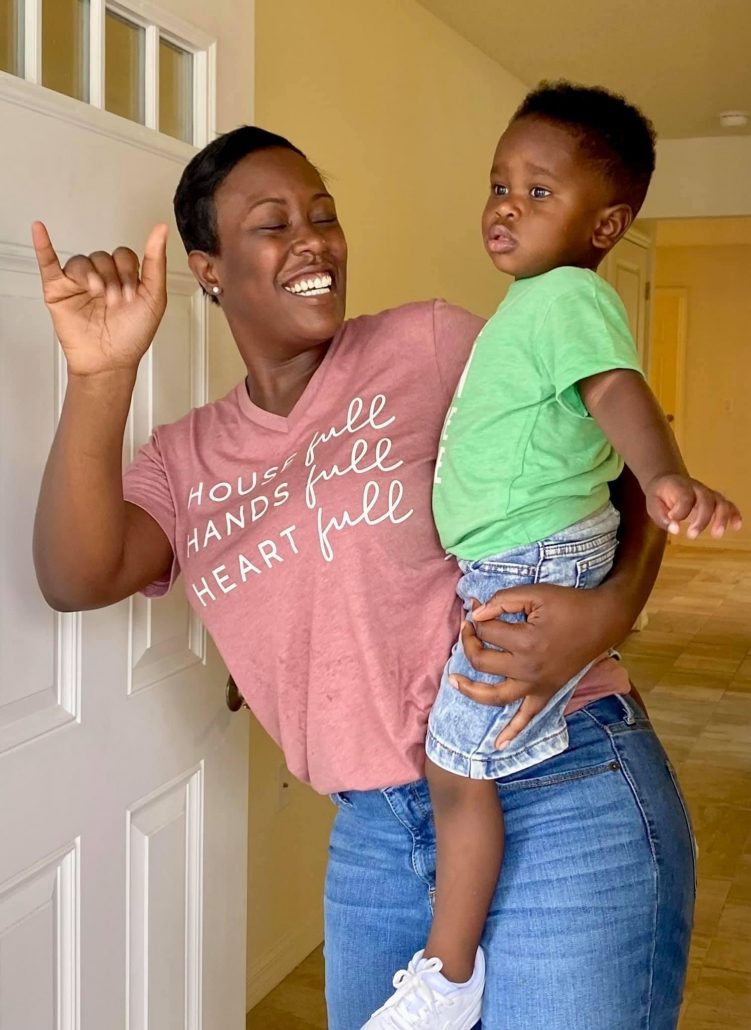 Having grown up in the security of a Habitat home, Arielle decided to apply to the program like her mother did years ago. "My mom worked hard to make sure that my siblings and I grew up in a loving, safe environment, and I aspire to do the same," said Arielle, who holds a full-time administrative position with a local insurance firm. "I am blessed. My perseverance and prayers paid off. I am thankful for my family, for everyone who helped, for the volunteers and for my home sponsor."  
Along with being the build partner on the Atkins family home, Gator Ford had another personal connection to Arielle through executive assistant Debbie Melton. 
"I was honored to represent Gator Ford at the Habitat For Humanity dedication," said Melton. "It was even more special and rewarding than I imagined it would be because I actually worked with Arielle in 2010 at another dealership before joining the team at Gator Ford. Small world! What an amazing opportunity to present her with the keys to her home. I am overjoyed for her and her son to be in their new home and grateful Gator Ford could be a part of making her dreams come true of being a homeowner."
In addition to Morgan Automotive Group's partnership with Habitat Hillsborough, the City of Tampa was the land sponsor for the Atkins family home.
# # #
About Morgan Automotive Group
It takes vision and purpose to build a great business, as well as an incredible team. Morgan Automotive Group has grown under the leadership of Larry Morgan and Brett Morgan, from one dealership in 2005 to 45 retail automotive dealerships in 2021 across many brands around the state of Florida.
About Habitat for Humanity of Hillsborough County
With its fourth consecutive 4-star Charity Navigator rating, Habitat for Humanity of Hillsborough County builds and renovates homes in partnership with individuals and families in need of decent, affordable housing.  Habitat for Humanity of Hillsborough County is an affiliate of Habitat for Humanity International, a global housing ministry that seeks to put God's love into action, bringing people together to build homes, communities and hope. Since 1987, Habitat for Humanity of Hillsborough County has partnered with homeowners and the community to build or renovate over 300 homes.  Families and individuals qualify for the Habitat for Humanity homeownership program based on need, willingness to partner in the program through sweat equity hours and completion of homeowner classes, and the ability to pay an affordable mortgage. For more details on Habitat for Humanity of Hillsborough County, visit HabitatHillsborough.org or call 813-239-2242.
https://www.habitathillsborough.org/wp-content/uploads/2021/08/Blog-page-Morgan-Auto-dedication-1-scaled.jpg
1083
2560
Habitat Hillsborough Editorial Team
https://www.habitathillsborough.org/wp-content/uploads/2016/03/Horizontal-logo-2color.jpg
Habitat Hillsborough Editorial Team
2021-08-17 19:15:49
2021-09-07 18:34:14
Morgan Auto Group and Gator Ford partner on a fourth Habitat home.