Habitat for Humanity and GAF Install Nation's First Roof Made with Recycled Shingles for Tampa Veteran Family
Tampa, FL — March 29, 2022 — GAF, North America's largest roofing and waterproofing manufacturer, has partnered with Habitat for Humanity of Hillsborough County, Florida to donate the country's first recycled asphalt shingle roof manufactured with post-consumer waste material to a limited income Tampa family.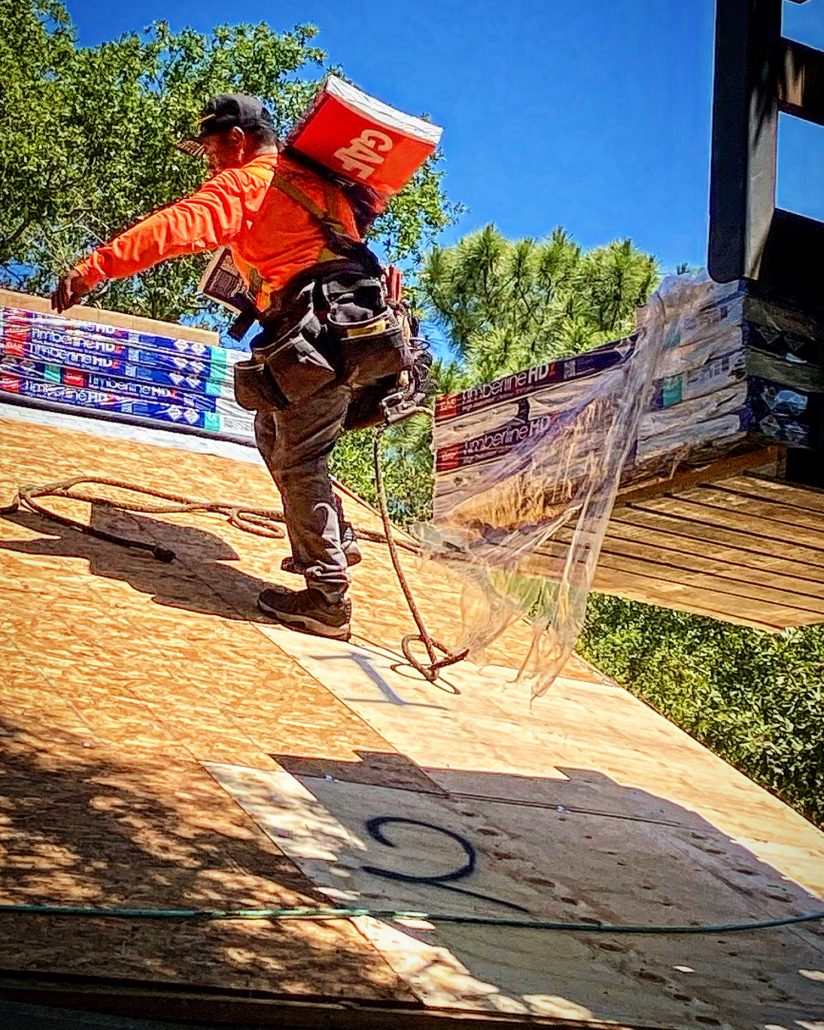 Horace Montgomery, a military veteran lives with his son Carl, who is also a veteran and confined to a wheelchair. They live in the home Horace has owned for more than 50 years that is in great need of a roof replacement. The work is required by the family's home insurance company, but they have been unable to afford the expense, leaving the family residence uninsured and in need of critical repairs, which Habitat for Humanity has been assisting them with.
GAF donated all of the materials needed, including the recycled asphalt shingles, and Watertight Roofing Services donated the labor for the installation. This project marks the first of many as GAF has committed to donate enough recycled asphalt shingles to reroof 500 homes with its nonprofit partners this year.
The recycled asphalt shingles, which were manufactured at GAF-Tampa, are a new sustainable innovation by GAF to help divert shingle waste from landfills and create a more circular roofing system. This is the industry's first shingle containing recycled materials, allowing 90 percent of post-consumer waste that it collects to be reused in the manufacturing of new shingles.The shingle waste from just one roof can be used to produce enough shingles containing recycled content for about 12 new roofs. The Montgomery family will have the first roof in the nation with recycled asphalt shingles.
###
In the photo at the top, from left: WaterTight Roofing's Murray Clements, owner/manager Shaun Bernstein, Erik Boland and Mike LaFaver, Habitat's Home Preservation and Veteran Build Manager Nitza Rivera, homeowner Carl Montgomery, GAF Director of Residential Marketing James Cito and Habitat COO Ron Spoor.
https://www.habitathillsborough.org/wp-content/uploads/2022/04/Blog-GAF-scaled.jpg
1083
2560
Habitat Hillsborough Editorial Team
https://www.habitathillsborough.org/wp-content/uploads/2016/03/Horizontal-logo-2color.jpg
Habitat Hillsborough Editorial Team
2022-04-13 18:54:51
2022-04-13 18:54:51
Habitat for Humanity and GAF Install Nation's First Roof Made with Recycled Shingles for Tampa Veteran Family