My Personal Feelings About Habitat for Humanity
Air Force veteran Vincent Smith is a Habitat Hillsborough homeowner who purchased his home last December, which was built during our 2019 Veterans Build.  Vincent works full time and is also the full time caregiver to his younger brother who is wheelchair bound due to severe illness. He recently wrote us this letter, which we are proud to share!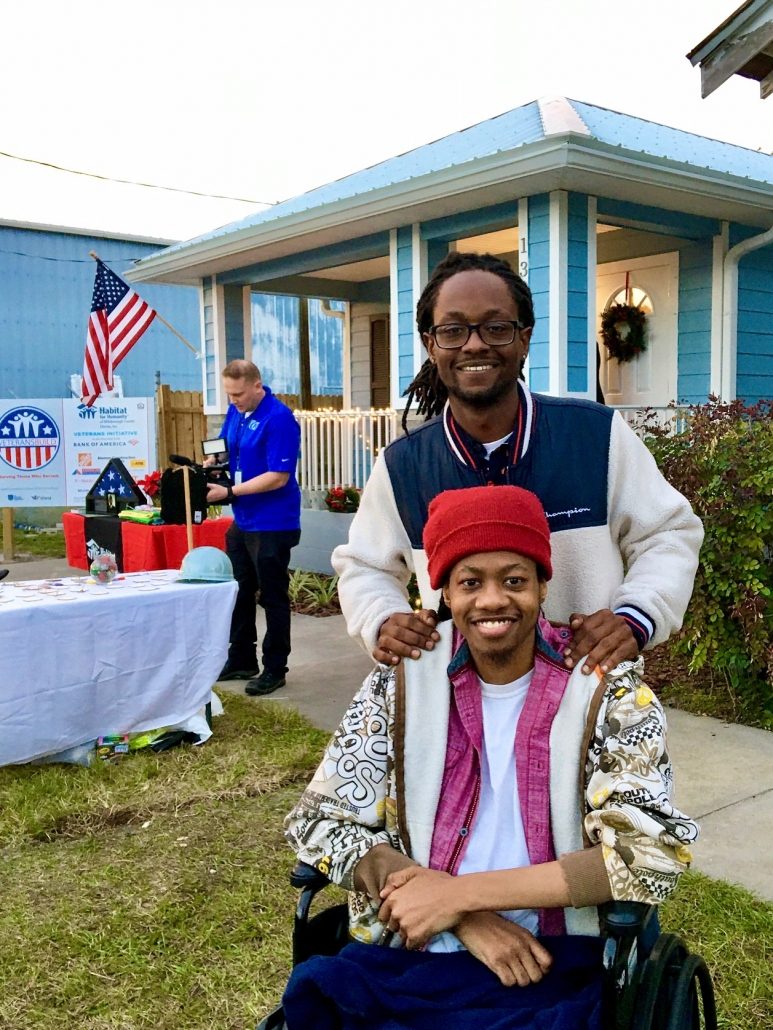 "Words can't really express the feelings I have for Habitat For Humanity.  I can go on for days about how much of a blessing this organization is and how grateful I am to be a part of this wonderful family. It literally changes lives and makes you feel like you have a purpose in life.
I believe we are all here on earth to help each other and to make the world a better place and Habitat is doing far beyond that. I don't know where I would be if it hadn't been for Habitat. It's a blessing sent from God to those in need.
I enjoyed the process and also meeting so many great people. It will all always be remembered and never forgotten. Somehow the organization is filled with angels, everyone who has their hands tied to Habitat for Humanity are all good hearted people who work hard and are doing things from the heart, which it all really shows. They're patient, cooperative, good at communicating, and so much more.
Just going through the process alone changed my life. Working with Habitat for Humanity, I acquired knowledge, peace, peace of mind, and a bit more confidence. Thank you all for thinking of such a great thing and actually carrying through with it all. I hope to be able to give back to the organization, those who helped build my home and others in need as well. Habitat helps you up and puts you in a position to "pay it forward" and that's what I feel like life is all about. Habitat gets the concept, so I think we all should get in tune with them. Full of great leaders and mentors. I say let's get into the Habit of Habitat.
It's all love, peace and respect to Habitat forever and always.
In loving memory of Millard Fuller, blessing the world with love, selflessness, and greatness in his own way.  (1935 – 2009)"
– Vincent Smith, Habitat Hillsborough homeowner
NOTE: If you are a veteran in need of affordable housing, check out our Veterans Build Initiative and consider applying for this year's home build. Click here for more details.
https://www.habitathillsborough.org/wp-content/uploads/2020/09/Blog-page-Vincent-letter-scaled.jpg
1083
2560
Habitat Hillsborough Editorial Team
https://www.habitathillsborough.org/wp-content/uploads/2016/03/Horizontal-logo-2color.jpg
Habitat Hillsborough Editorial Team
2020-09-17 18:58:42
2020-09-17 19:08:42
My Personal Feelings About Habitat for Humanity